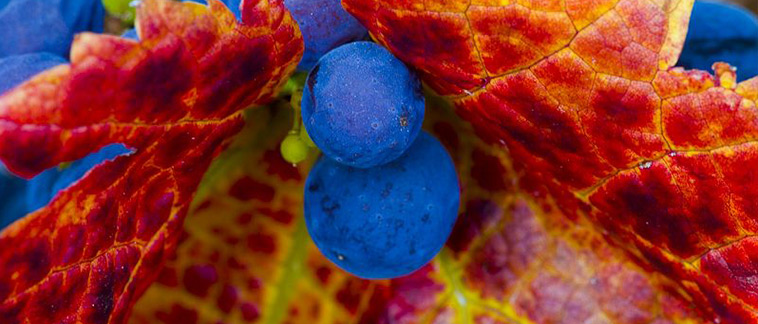 I've been driving around the Napa valley and checking the vines to get an idea of how the harvest is shaping up.  We've had some excellent weather so far and pretty much a lack of rainfall (according to Western Farm Press this is one of the driest winters in 40 years). The vines are looking good and seem to be ahead of their normal growth and vigor. Western Farm reports our total rainfall is not off the mark from the last year's harvest, it's just that most of it fell in November and December. So the ground aquifer has recharged but there hasn't been a lot of moisture for spring and some growers decided to irrigate even before bud break.
In the mountain vineyard we're using for our 2013 cabernet the field crews have been busy thinning the fast growing vines of unwanted shoots. These shoots can really take over, so they're removing leaves and laterals to provide light to the clusters. With a dry spring we don't get as much lateral growth and the vines don't bush out as much.  However, the warm weather and growth spurts have caused an increase in powdery mildew on the valley floor and growers have been applying fungicide sprays. Fortunately we have less of a problem with this at mountain altitudes.
This year's crop yield seems to be coming in a little heavier but of course we won't really know for sure until the clusters go through verasion and gain bulk. According to Jon Ruel, COO at Trefethen and president of Napa Valley Grapegrowers, the quick bloom we've had could lead to an early harvest which would mitigate the damage from harvest-season rains. According to Ruel his early varietals like Chardonnay and Pinot Noir began blooming in mid April, about 7 to 10 days earlier than average. He expects the bloom for later varietals like Cabernet Sauvignon and Petit Verdot will be finished early this month.
In 2012 it seemed there were less clusters on the vine, but we actually turned out a larger crop. Most growers will get an idea of the crop size in mid June ahead of thinning the clusters.  According to Ruel very dry springs like this one usually don't equate to huge berries. "But with smaller grapes the favors are much more concentrated, and you can get some great wines," he says.